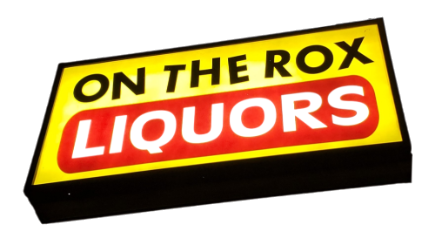 On The Rox Liquors
4382 Bailey Avenue
Buffalo, NY 14226
ON THE ROX LIQUORS Customer Reviews
Come Experience Our Family Tradition of Friendly Customer Service at On The Rox Liquors!
Some of the highlights of what our satisfied customers say includes mentioning the great selection of products in our store, our eagerness to help them find a particular item, and our suggestions about particular items based on our customers' needs.

Our store shoppers also mention that they look forward to our weekly sales flyer along with any special offers we send to our email list subscribers. We always appreciate the comments about our friendly customer service! Our customers are the most important part of our business!
ON THE ROX LIQUORS | 4382 Bailey Avenue | Buffalo, NY 14226
We are dedicated to bringing you the best customer service, the best selection, and the best value on all your favorite wines and liquors. Our positive reviews show our commitment to customer service.

If you have a question about wine, liquor or any of our weekly specials while you're at our store don't hesitate to ask...we're here to help! Stop by today or call us at 716-838-4000.
Are You Looking For A Particular Type Of Wine?
Call Us With Your Questions!
Our Promise To Our Customers
It's no secret that planning a store layout takes a ton of work. From planning stages to getting the right team to finding the perfect selection of wines and liquors, everything is very well planned.

Almost two decades later, we can say with confidence that we have the most knowledgeable team in the industry. We're here to guide you every step of the way to save you time, money and headache.

You'll love our customer service approach as much as how efficiently we run our store. Call us today at 716-838-4000 to learn how we can help or stop by 4382 Bailey Avenue in Buffalo!!
JOIN "ON THE ROX" ON SOCIAL MEDIA
At On The Rox Liquors we know that the most important part of our business is not our products but our relationship with our customers. We encourage you to ask for any special wine or liquor that you may looking for. We also can offer suggestions based on what your particular needs are. We recognize that we are in business for our customers and strive to make customer satisfaction the center of all we do. Feel free to stop by 4382 Bailey Ave in Buffalo and browse the selection of wine and liquor that we have in our store. We'll be sure to greet you with a smile!
Send Us Your Feedback and Review! We Look Forward To Hearing From You!
Thank You For Shopping at On The Rox Liquors!!
On The Rox Liquors
4382 Bailey Ave
Buffalo, New York 14226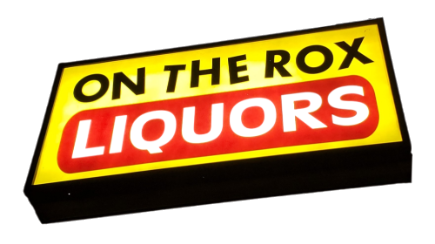 Hours
Monday 9AM-9PM
Tuesday 9AM-9PM
Wednesday 9AM-9PM
Thursday 9AM-9PM
Friday 9AM-10PM
Saturday 9AM-10PM
Sunday 12PM-9PM